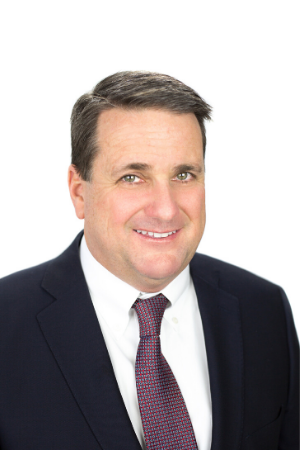 Donald O'Neill is Vice President of Condyne where he is an important member of the development team with decades of experience in the distribution and construction industries. O'Neill's knowledge is instrumental in the identification of clients who would greatly benefit from the efficiencies of high-bay distribution facilities. His responsibilities include the supervision of all new development from civil engineering, planning, permitting, construction, to the property management of facilities. O'Neill shares his knowledge with clients on all design phases of projects, providing the owner with confidence in decision making and project cost. Over his tenure, he has been involved with over 10 million square feet of development and construction on various projects throughout New England.
O'Neill is also a Principal and Managing Partner at Polar Design Build, Inc. a design build and construction management firm that specializes in ground-up construction of high-bay distribution facilities, multi-temp warehouses, production facilities, car dealerships, flex warehouses, and tenant improvements. O'Neill has also been involved with solar installations on roofs and ground mounts as part of Condyne's property management services.
Before Condyne's real estate development business, O'Neill was a co-founder of Condyne Freezers, a public cold storage company specializing in food distribution on the East Coast.  As President, he was directly responsible for operating over 1 million square feet of both refrigerated and dry warehouse space, and the daily management of over 250 employees. During this period, O'Neill was involved with design and ground-up construction to bring the organization's new facilities online.
O'Neill is a co-founder of the "The Big Game Battle" a charity fishing tournament that takes place on an annual basis on Nantucket. The organization has provided O'Neill with the chance to assist those in need and raise funds for research in an effort to find a cure for serious illnesses. The tournament has existed since 2001 and has supported numerous charities since its inception such as ALS, Multiple Sclerosis, Rhett Syndrome, The Hole in Wall Gang, Nantucket S.T.A.R, Boys and Girls Club of Dorchester, Camp Harbor View, and JDRF.
His personal interests include ice hockey, sport fishing, outdoor activities, and special construction projects.  O'Neill was a member of the Norwich University Ice Hockey team from 1983-1987.