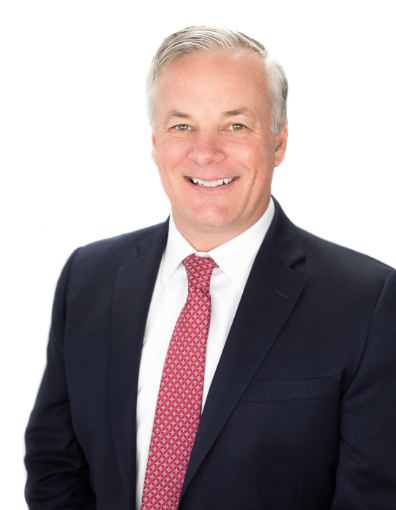 Jeffrey O'Neill is President of Condyne which he has helped grow to become the region's premier vertically integrated real estate development firm.  His responsibilities include sourcing opportunities with tenants, businesses, and companies looking to expand or enter new facilities. He is also responsible for the development and maintenance of capital relationships with lenders, joint venture partners, and high net worth equity investors. He spends a great amount of time fostering the firm's growth through his network of established relationships within the real estate brokerage community, economic development agencies and municipalities where the firm transacts. His management responsibilities include oversight of all operating companies, financial engineering and reporting to all stakeholders.
He has been responsible for the development, acquisition, design, and construction of over 10 million square feet of various real estate properties throughout New England.
O'Neill's experiences include the founding of Condyne Investment Fund "CIF" and Compass Realty Partners "Compass". Both real estate equity funds represented high net worth investors and small institutions. Condyne Investment Fund acquired and/or developed high-bay distribution and fulfillment facilities throughout Massachusetts totaling in excess of $180 million. Compass invested $76 million in auto and retail assets throughout New England and was a highly successful fund.
O'Neill is also a Principal and Managing Partner of Polar Design Build, Inc. a full-service design-build construction management firm specializing in ground up construction of large industrial facilities, warehouses, multi-temperature facilities, auto dealerships as well as tenant improvements within existing facilities. Polar Design undertakes most of Condyne's design-build needs.
Prior to the commencement of Condyne's real estate development business, O'Neill founded Condyne Logistics, a full-service transportation company that he later divested. He also worked at Condyne Freezers, a public refrigerated warehouse company, where he was responsible for sales and new business growth. O'Neill is a co-founder of the "Big Game Battle" a charity fishing tournament that takes place on an annual basis in Nantucket, and has raised funds for nonprofit organizations such as Juvenile Diabetes, Rhett Syndrome, Multiple Sclerosis, Boys and Girls Club of Dorchester, ALS, Nantucket S.T.A.R. and many more.
His personal interests include offshore sport fishing, and coaching ice hockey. O'Neill was a member of Boston College Ice Hockey team from 1987-1991.