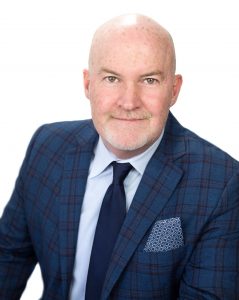 Tom Nealon is the Director of Capital and Finance at Condyne where he is an institutional and high net worth fundraiser who is responsible for originated debt and equity for all real estate projects. He is responsible for the identification and solicitation of investment firms, foundations, pensions, endowments, family offices, and high net worth individuals. He also coordinates due diligence and investments throughout the closing process. In addition, Nealon assists with acquisitions efforts.
For the past two decades, Nealon has cultivated investor relations and raised capital for leading-edge companies in alternative energy, Internet start-ups, biotechnology, telecommunications, and the real estate industry. He has established numerous investor relations departments and assisted in IPOs.
Prior to joining Condyne in 2014, Nealon served as the Managing Director of Plymouth Industrial REIT where he focused on the acquisition and management of single and multi-tenant distribution centers, warehouses and light industrial properties as well as raised capital from Registered Investment Advisors. Before Plymouth, he worked for Chestnut Hill Realty, a full service real estate company specializing in multifamily housing that owns and manages 27 apartment home communities around New England. Nealon gained valuable experience in property management, lease negotiations, sales contract preparation, financial analysis, market research, due diligence, portfolio management, and other special projects during his time at Plymouth Industrial REIT and Chestnut Hill Realty that translate well into his current role at Condyne.
In the past, he also supervised the United States real estate holding for the Kuwait Royal Family and Kuwait Investment Petroleum Company which comprised commercial and residential properties that totaled over $1 billion at the height of their investment. Nealon's responsibilities included due diligence on potential investments, managing all aspects of executing transactions, monitoring asset performance, reporting on the status of current transactions and the performance of portfolio investments. He developed strategic plans, budgets for properties, and fund portfolios. Furthermore, he coordinated with designers, contractors, and architects for the projects and performed quality control measures to assure profitability.
Nealon is married with two children. His interests include spending weekends with his son and daughter at various fields or poolside and taking day trips to entertainment parks around the New England area.  He also enjoys playing football on the weekends in the Fall and Winter. He received an MBA from Frostburg State University and a BA in International Studies with a concentration in International Business and minors in French and German from Frostburg State University.