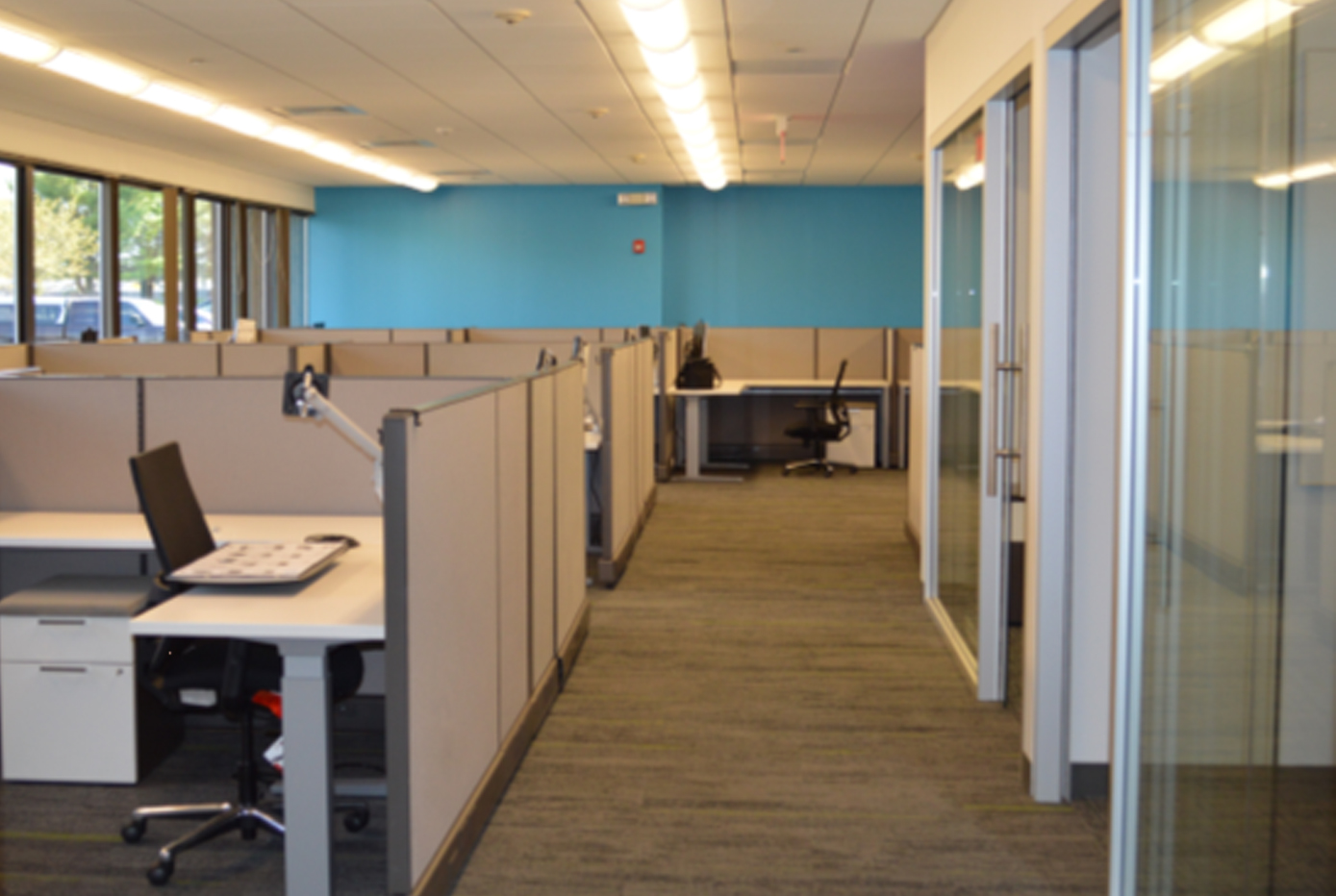 CONDYNE ANNOUNCES COMPLETION OF TENANT FIT-OUT FOR ALNYLAM PHARMACEUTICALS
Braintree, MA September 2016 – Condyne Capital Partners, LLC in collaboration with Polar Design Build, Inc. announced that it has completed an 8,244 square-foot tenant fit-out for Alnylam Pharmaceuticals located at 15 Commerce Way in Norton, Massachusetts on behalf of the landlord Norton Commerce Center.
Alnylam Pharmaceuticals is a biopharmaceutical firm whose core focus is the development and commercialization of genetic technologies called RNAi interference. Alnylam made the decision to develop a drug manufacturing plant across from the current office fit-out following the success of new scientific discoveries. Alnylam intends to produce a line of therapies that treat rare diseases at the new manufacturing and warehouse site; while the new office space, that has been renovated and leased through Condyne, will be utilized for training the organization's personnel.
Condyne improved the 8,244 square-foot office with new wallboard and carpets throughout. The construction firm installed 30 cubical workstations and 8 private offices. The offices are equipped with sliding glass doors and new furnishings. The firm implemented a modern design in the front entrance area that continues throughout with bright colored walls and metallic fixtures. The fit-out also includes conference rooms, a break room, a copier room, restrooms, a temperature controlled server room, and IT office.
Alnylam Pharmaceuticals' new office is located off Route 495 near other corporate offices and warehouses within the Norton Commerce Center industrial park.