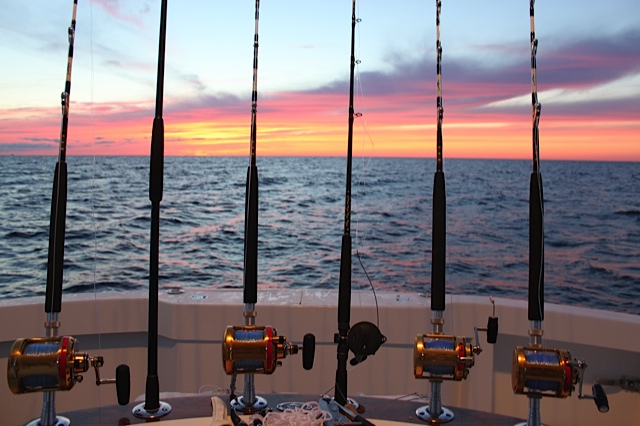 CONDYNE SUPPORTS DANA-FARBER CANCER RESEARCH INSTITUTE AND THE JIMMY FUND IN BIG GAME BATTLE
The Big Game Battle is an invitational fishing tournament that is held on Nantucket Island. The event has been an annual tradition for Condyne's own Jeff and Don O'Neill who co-founded the event in 2002. The Big Game Battle has raised close to one million dollars for various charitable causes in sixteen seasons and this summer is no exception. This August, the organization has chosen to raise funds for the Dana-Farber Cancer Research Institute and the Jimmy Fund to support Leukemia research and patient care. The Tournament Committee has dedicated its fundraising efforts to these charitable causes in honor of Donald J. O'Neill who epitomized courage in his long-term battle with Myelodysplastic Syndrome (MDS) that developed into Acute Myeloid Leukemia (AML).
Donald J. O'Neill was an entrepreneur with a passion for real estate development and construction. He founded several companies under the Condyne brand in the real estate, construction, and logistics industries. His sons, Jeff and Don, are now Managing Principals of Condyne Capital Partners and its affiliated holdings after their divestment from the family owned and operated Condyne Freezers and Condyne Logistics almost two decades ago. Condyne Capital Partners is a vertically integrated real estate operating firm with a focus on acquisition and development of industrial, office and residential properties. Following in the entrepreneurial footsteps of their father, Jeff and Don have formed additional entities under the Condyne brand in an effort to provide a vertically integrated single-source solution for all development needs in the New England market; including consultation, design, engineering, construction and property management. The firm possesses a rich history that started with passion, hard work, and an ambitious spirit that was passed down through generations. Therefore, this summer Condyne is proud to support the Big Game Battle as well as the Dana-Farber Cancer Research Institute and the Jimmy Fund in memory of Donald J. O'Neill, a man who gave much of himself to others and built the foundation of the firm that exists today.
The Big Game Battle will occur on the weekend of August 10th – 13th off Nantucket Island. The fishing tournament has 52 registered boats this season, and teams will set out to catch several kinds of game fish in a lighthearted competition. The Big Game Battle Committee will fundraise for the chosen charities from now throughout the weekend of the event in an effort to aid cancer research and improve patient care.
For more information on the 2017 Big Game Battle and the Dana-Faber Cancer Research Institute and Jimmy Fund visit www.biggamebattle.com