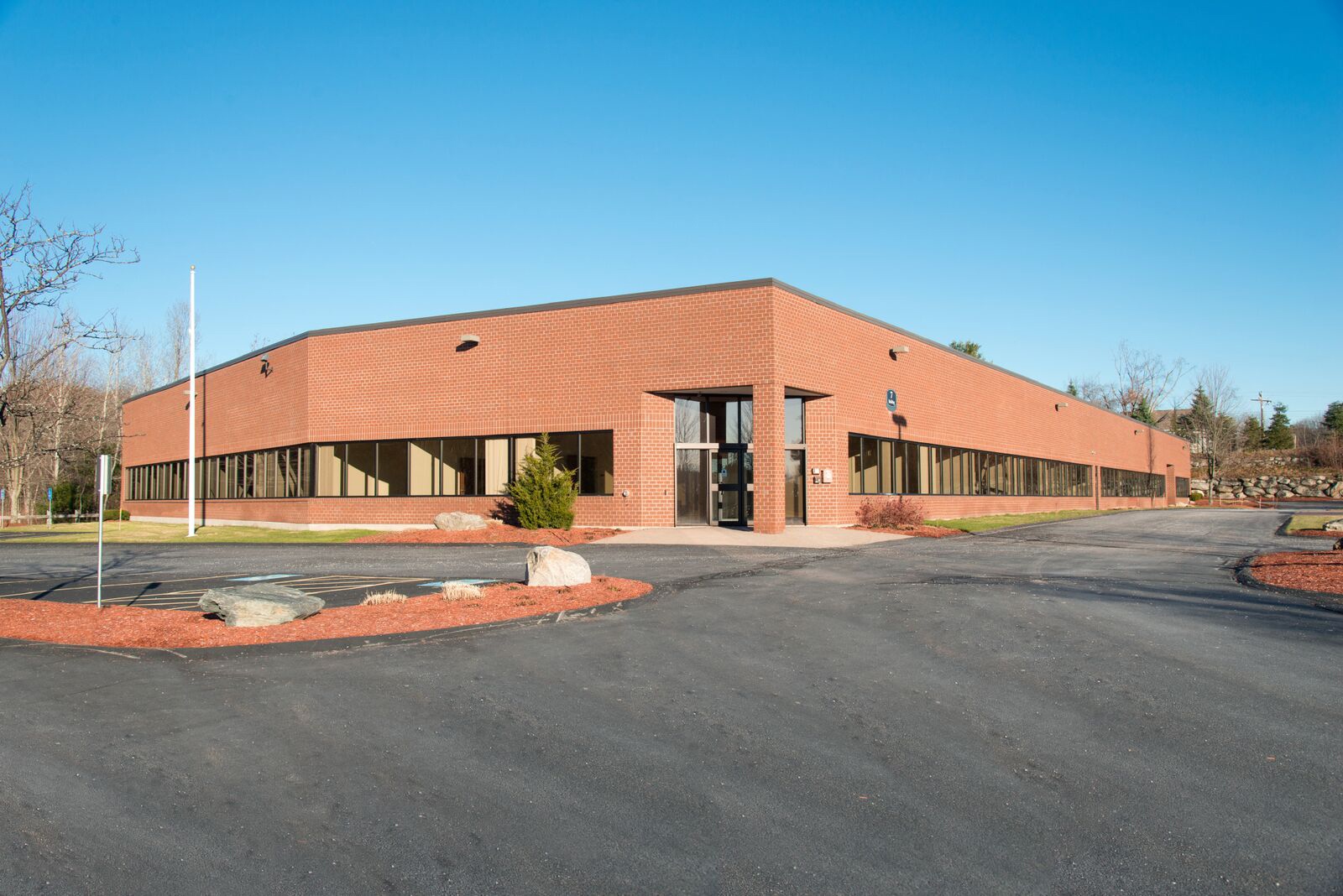 CONDYNE CAPITAL PARTNERS AND WESTPORT CAPITAL PARTNERS ANNOUNCE ACQUISITION OF BROOKWOOD BUSINESS CENTER IN TEWKSBURY, MA
Braintree, MA October 18, 2017 – Condyne Capital Partners and Westport Capital Partners LLC have announced their acquisition of the Brookwood Business Center in Tewksbury, Massachusetts. (1) The firms partnered to acquire a project that includes 448,707 square-feet (s.f.) of office, research and development, and flex space spanning 44 acres.
The complex comprises six buildings that are 94% leased to 19 different tenants including e-commerce, tech, and manufacturing companies. Over 70% of the existing tenants hold long-term leases and entire business park hosts 650 employees.  Ownership intends to rebrand the complex and perform exterior building and interior tenant updates and improvements including the potential installation of solar panels on the roofs.
The project is located off I-495 and Route 128 North near the Route 3 interchange within close proximity to the MBTA Commuter Rail (Lowell Line). The asset offers a convenient location for commuters in the Northshore and Greater Boston Area where flex properties are in high demand due to advances in industries such as life sciences, healthcare, and technologies. It is estimated that 40% of the park's tenants have relocated from Route 128 due to the area's reduction in available space. The demand has since moved North which makes this project a lucrative and sensible investment for Condyne Capital Partners and Westport Capital Partners. "The investment was attractive due to low vacancies and increased demand for flex space in the New England region. The transaction serves as a potential foundation for a long-term business relationship that could lead to acquisitions and development," commented Russel Bernard, Managing Principal of Westport.
Westport Capital Partners LLC is a real estate investment firm focused on adding value to real estate and "hands-on" solutions to complex situations. Westport provides domestic and international real estate related investment opportunities to institutional and private clients. Through its various funds, the firm invests in a wide variety of distressed, opportunistic and core plus real estate assets. The firm has offices in Los Angeles, California, Wilton, Connecticut, Bozeman, Montana and London, England. For more information regarding Westport Capital Partners LLC, please visit www.westportcp.com.
Condyne Capital Partners is a real estate development firm based in Massachusetts that is focused on the continued development, construction, design, and engineering of industrial, warehouse, and office assets throughout New England. The firm was founded in 1998, and has developed in excess of 10 million square-feet to date. The Principals' experience, consultative approach, geographic focus, vertical integration, and deal sourcing have made it a premier development firm in the region. The firm searches for and invests in real estate opportunities throughout the region to meet the economic demands of the area.
(1) The property was acquired by a joint venture owned by a fund managed by Westport Capital Partners LLC and Condyne Capital Partners.