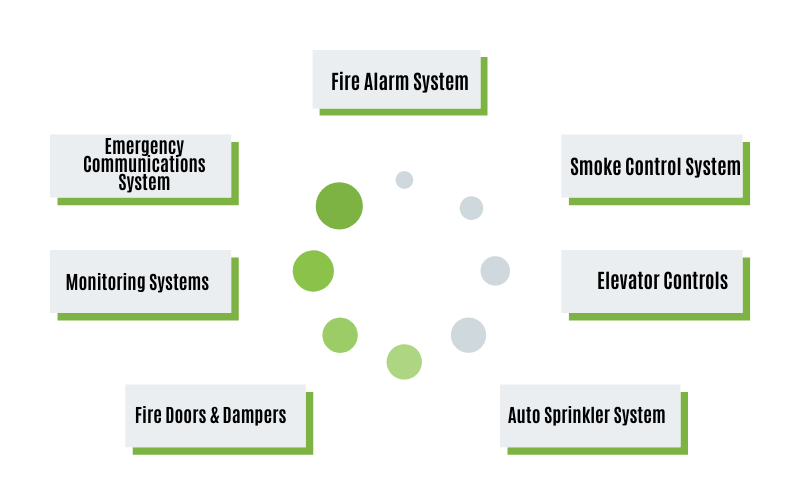 Key Components of A Fire Life Safety System
A building's overall safety strategy must include integrated fire protection and line safety system.
The NFPA and state or local municipalities require that most buildings constructed today have a fire life safety system. The size, location, and construction materials of the building will determine the complexity of the system required. Condyne Capital Partners, LLC always includes an integrated fire protection system in every building we design, build, or manage.
Key Components of an effective system:
A comprehensive safety strategy is critical to reduce risk and ensure our properties are protected across the Condyne Capital Partners, LLC portfolio.
Fire Alarm System
Smoke Control System
Elevator Controls
Automated Sprinkler System
Fire Doors and Dampers
Monitoring Systems
Emergency Communication & Standby Power Systems
The NFPA and state or local municipalities mandate required testing for systems under their jurisdiction.
As with any mechanical or electrical component, routine testing and maintenance will increase the system's performance and longevity. Condyne Capital Partners, LLC collaborates with licensed fire protection contractors to design and implement rigorous testing and maintenance programs that align with the specifications of the system installed. By doing so, we can assure that our buildings not only are up to code, but surpass.