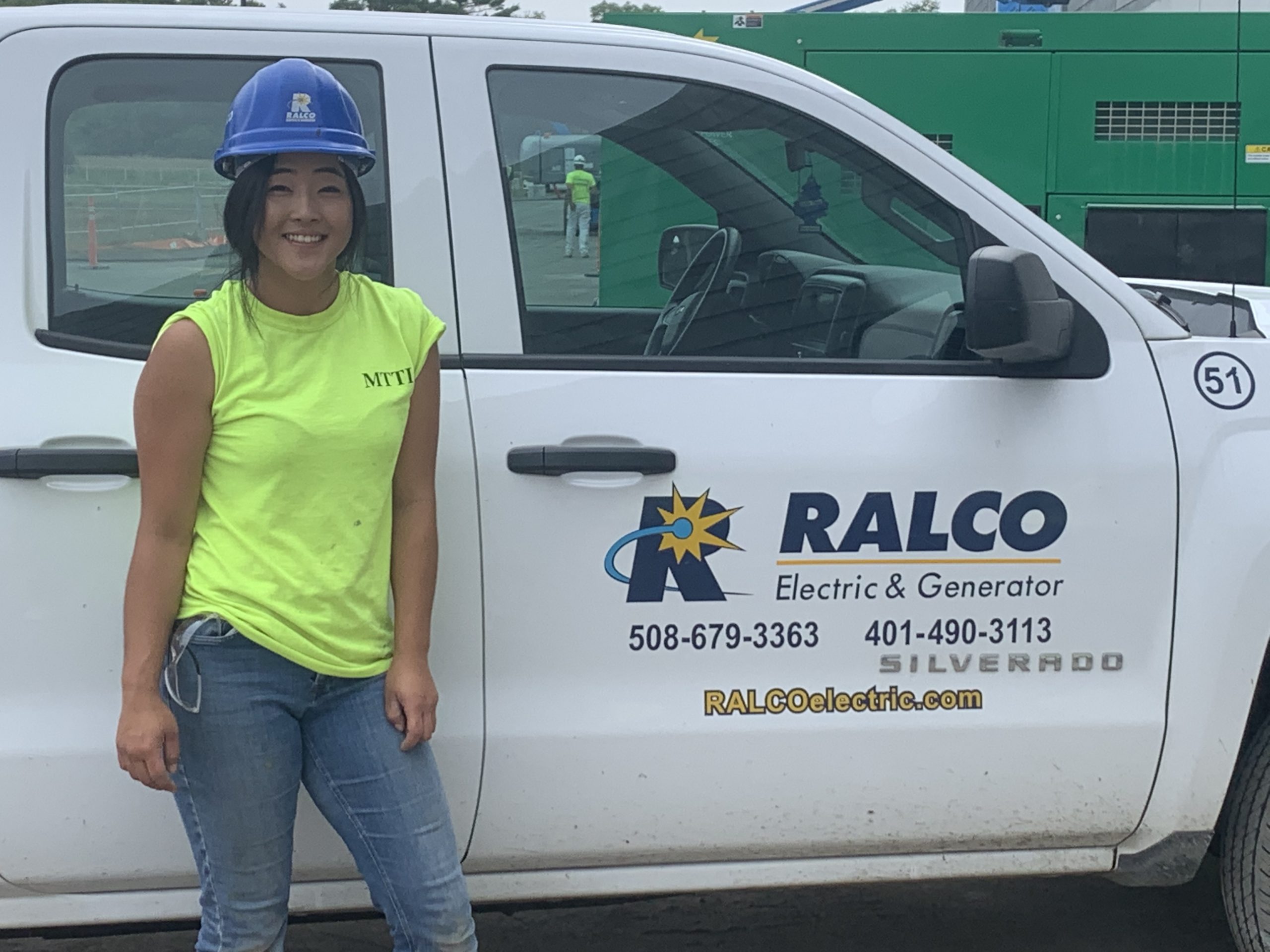 Women in Construction Series
Emma Lizotte of Ralco Electric and Generator
Born in South Korea and raised by her adoptive parents in Lakeville, MA., she is a graduate of the Motor Trade School of Seekonk, MA. Since her graduation over eight months ago, Emma has been working with Ralco Electric and Generator out of Westport, MA.
In a short span of time, she has been working on installing mechanical and pipework for construction projects from a cannabis facility, to a luxury hotel, to massive warehouses. Of he three industries, she most enjoys working in industrial park installations, like the current BlueStar Business Park project in Norton, MA.
We asked Emma how she got into the construction world to begin with. "I was attending a four year university for math, because I like working with numbers. But when I realized I had to take a whole bunch of core classes for a Bachelors Degree, it was not for me". She proceeded to explain that a friend informed her of HVAC and electrical training at MTTI and it appealed to her.
Emma shared that her day to day work is harder than she thought because so much mechanical pipework work is required. But she enjoys what she is doing and has aspirations to get licensed and become a project manager one day.
When asked about being one of just two females on a construction site, she responded "the guys have overall been extremely respectful toward me and of my work." My supervisors expect the same of me as my male colleagues and I appreciate that he feels I am capable of doing equal work."
Emma comes from a tight knit family. Her adoptive parents are extremely proud of her and support her with her decision to go into construction. She informed me that both her and her older brother are adopted from different parents in South Korea. Someday she would like to visit South Korea just to see where she came from. Until then, she enjoys skiing and playing softball. She has skied out West a few times and highly recommends it for anyone who likes hitting the slopes.
In closing, I asked her if she had any advice for women looking to break into construction. She replied, "stand your ground. Let them know that you are there to complete a job. If anyone makes you feel uncomfortable, be vocal about it. Set your boundaries early."