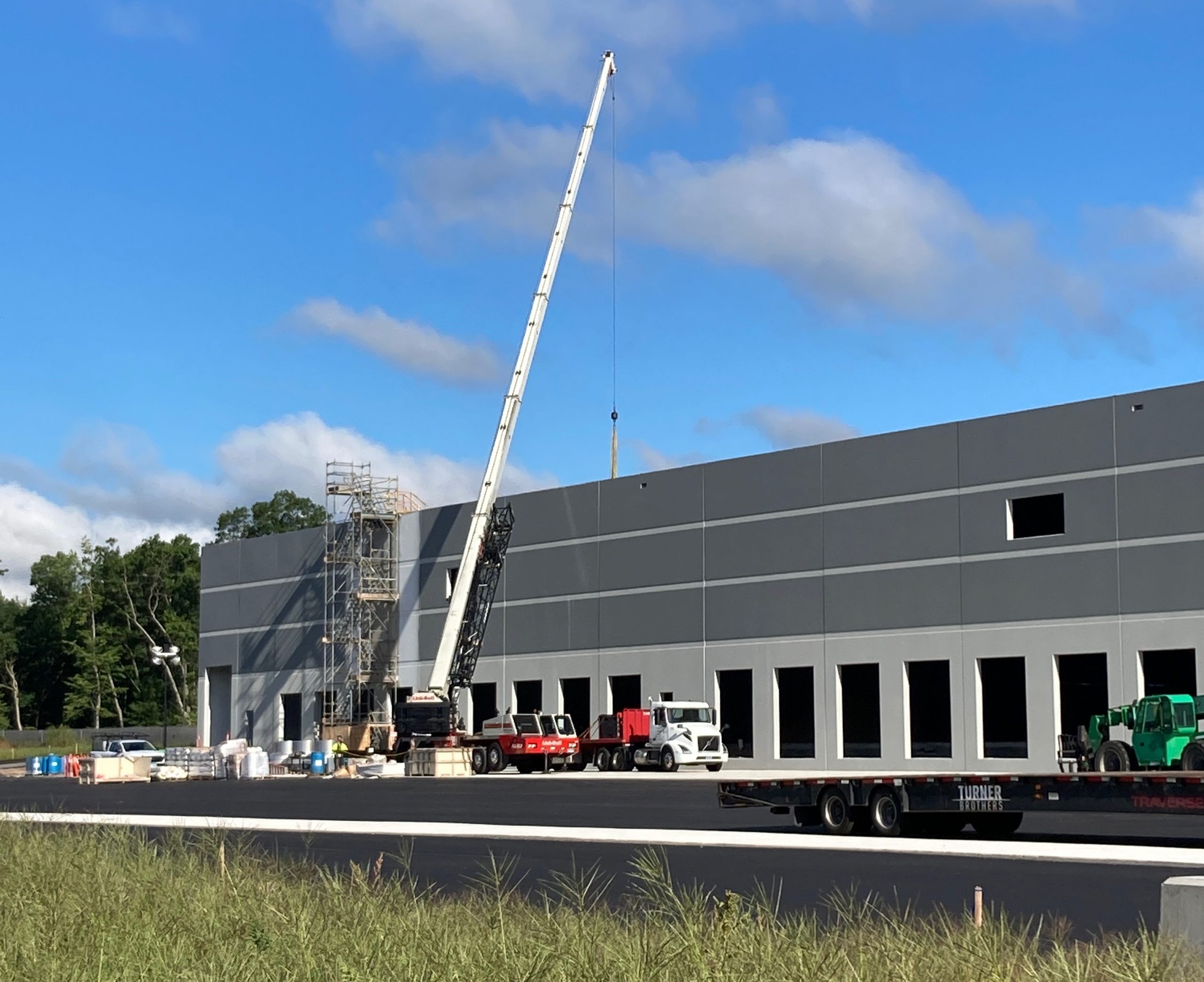 Condyne Capital Partners leases 165,625 SF in Windsor, CT
Condyne Capital Partners, LLC announced it has executed a new long-term lease between tenant, Safelite Fulfillment, Inc, and landlord, 105 Baker Hollow Road Investors, LLC at 105 Baker Hollow Road in Windsor, CT.
The Safelite® Group will be the sole occupant at the property where the organization will utilize 165,625 SF for its windshield replacement operations and support office.  The property features a 5,000 SF office,  fully racked warehouse space, 32' clear height, 38 dock doors, 4 EV charging stations, 100,000-gallon fire storage tank and 25% of the roof will be reserved for solar.
Now celebrating 75 years in business, the Safelite® Group is a multi-faceted vehicle glass and claims management service organization based in Columbus, Ohio, and operating company-owned facilities in 50 states. The company, which has been in business since 1947, is comprised of two major business operations: Safelite AutoGlass®, a vehicle glass repair, replacement, and recalibration services provider and Safelite® Solutions, which offers fleet and insurance claims management services for vehicle glass and other claims. The company employs over 16,000 people throughout the United States.
The lease will commence in April of 2023. Real Estate Brokers, Shawn McMahon and Daniel McGillicuddy brokered the lease agreement out of the Jones Lang LaSalle Hartford office.
Condyne Capital Partners and partner, Polar Design Build, have contracted the help of Flood Consulting, Maugel DeStefano Architects, and Quieto Consulting Engineers for the overall design of the building and its grounds.
The Baker Hollow Logistics Center was constructed in a business-friendly section of Windsor that provides a strong regional labor base.  Situated just 12 miles from the Massachusetts border and 45 from the Rhode Island border, this location provides tenants the ability to service a very dense population while maintaining the business advantages of the Connecticut economy and its location in a vibrant real estate market.
Located in Braintree, MA, Condyne Capital Partners, LLC is a fully integrated real estate development firm providing a single source for all development needs in the New England market, including consultation, design, construction, and property management.  Condyne develops, acquires, and invests in modern multi-tenanted industrial real estate assets.  Over the past ten years, Condyne and affiliated entities have acquired and developed in excess of 20 million square feet and invested in excess of $650 million of investment capital.