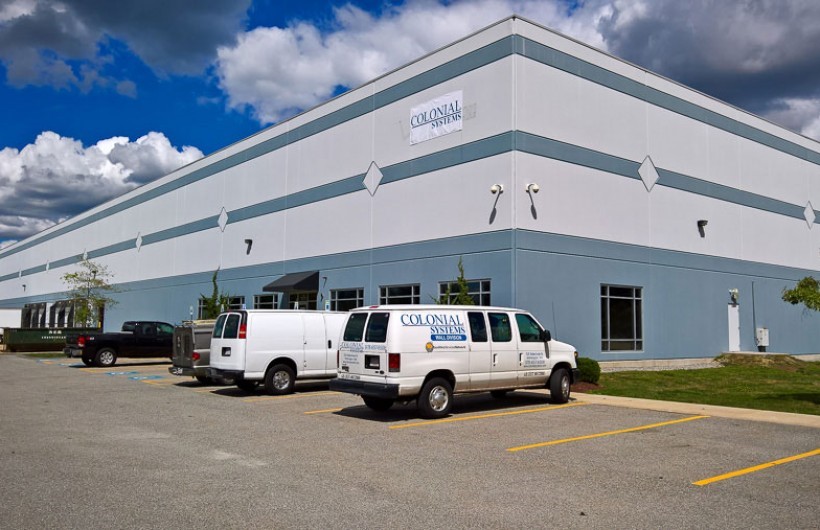 CONDYNE COMPLETES TENANT IMPROVEMENTS FOR COLONIAL SYSTEMS, INC. IN LITTLETON, MA
Braintree, Mass. (May 31, 2016) – Condyne Capital Partners, LLC on behalf of MA Industrial Littleton, LLC and in collaboration with Polar Design Build, Inc. announced that it has completed tenant improvements for Colonial Systems, Inc. in Littleton, MA.
Colonial Systems is a commercial furniture installation company that does business in the New England region. Its services include furniture transportation and installation. It also has the capabilities to store and manage its clients' office assets. Colonial Systems is a tenant in the 1 Distribution Center Circle building under a long-term lease.
Condyne carried out construction management services for the 150,000 square-foot warehouse and office space. The firm installed new ceiling lights in the warehouse, and built a driver's lounge for use in between deliveries. Furthermore, Condyne created new office area for Colonial Systems that included individual offices as well as cubicles, a café break room with ceramic tile floors, a room designated for IT services, a conference room, improved restrooms and new carpet in some areas. There was also a private bathroom and shower installed for upper management use. Last, the firm made upgrades to the exterior entrance.
Colonial Systems, Inc. is located off Route 2 and Route 495 near other commercial offices and warehouses.