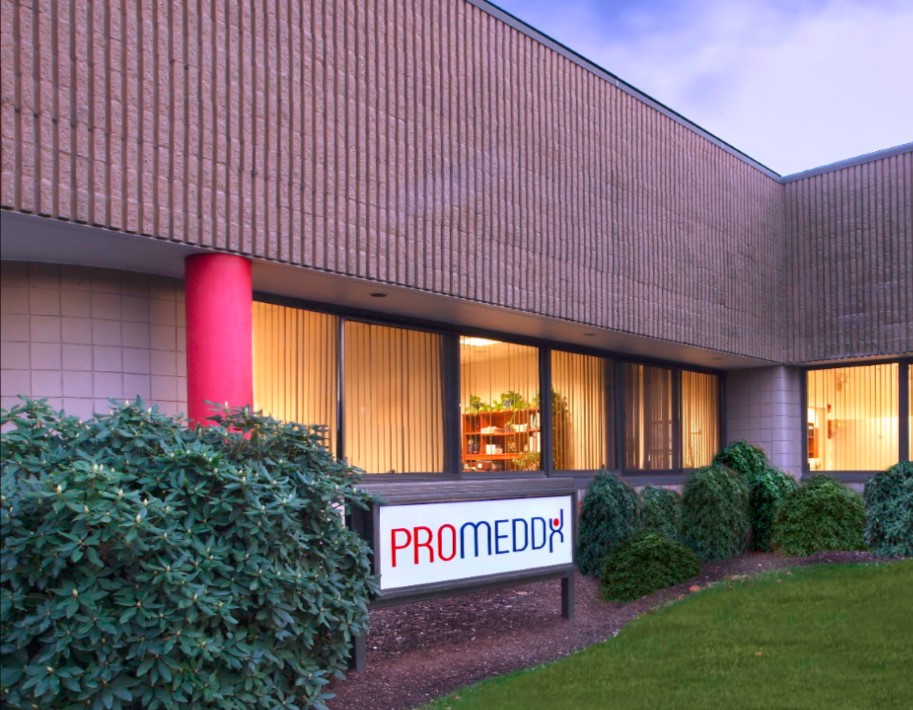 NORTON COMMERCE CENTER TENANT SERIES PRESENTS: PROMEDDX
Since 1998, Jeff and Don O'Neill have been in the real estate development business. Their organization formed to capitalize on development opportunities within the warehouse and transportation industries, and their first clients originated from the former O'Neill owned Condyne Freezers and Condyne Logistics. Following the divestment of both companies, Jeff and Don O'Neill focused on fostering real estate development opportunities within the industrial market, in particular, distribution centers. The O'Neill's continued their entrepreneurial endeavor and formed additional entities to comprise Condyne and its affiliates as a full-service real estate development firm that utilizes vertical integration to be a single-source provider for all development needs including consultation, design, engineering, construction, and property management. The organization have developed in excess of 10 million square-feet across the New England region.
Condyne and its affiliates have acquired and/or developed 15 industrial business parks in Massachusetts and Rhode Island since its inception including the Norton Commerce Center. The Norton Commerce Center located at 15 Commerce Way in Norton, Massachusetts has 14 current tenants in its office and warehouse assets. In recent months, Condyne has moved forward with a proposal for a new industrial business park in the Town of Norton to be constructed on the former Houghton Land. The new development has similarities to the Norton Commerce Center including its location and intended uses. Therefore, Condyne has presented a "Tenant Series" to introduce the Town of Norton to the businesses the firm has attracted to the area as well as the benefits each one brings into the community.
MEET PROMEDDX
ProMedDx is a life sciences contract research organization (CRO) that specializes in disease-specific biological collections and long-term specimen storage. Since 1998, its specimen bank has enabled pharmaceutical and biotech companies to point out new biomarkers and bring medical innovations to market sooner. The organization allows for the safe and secure collection of valuable research specimens or cell lines in its state-of-the-art bio storage. ProMedDx has been a tenant within the Norton Commerce Center for 15+ years, and it has 23 full-time workers in its office.
ProMedDx makes a positive contribution to the Town of Norton through the hiring of local residents at its office as well as tax revenue from its business. It sponsors local sports teams and has donated to the Norton Fire Department and the Norton Police Department on multiple occasions throughout its residence in the industrial park. The organization and its personnel prioritize local charitable initiatives.  In addition, ProMedDx contributes to scientific communities with its unique bio storage services; thus, the Town of Norton is associated with positive contributions to the biotech/biomedical and pharmaceutical communities.