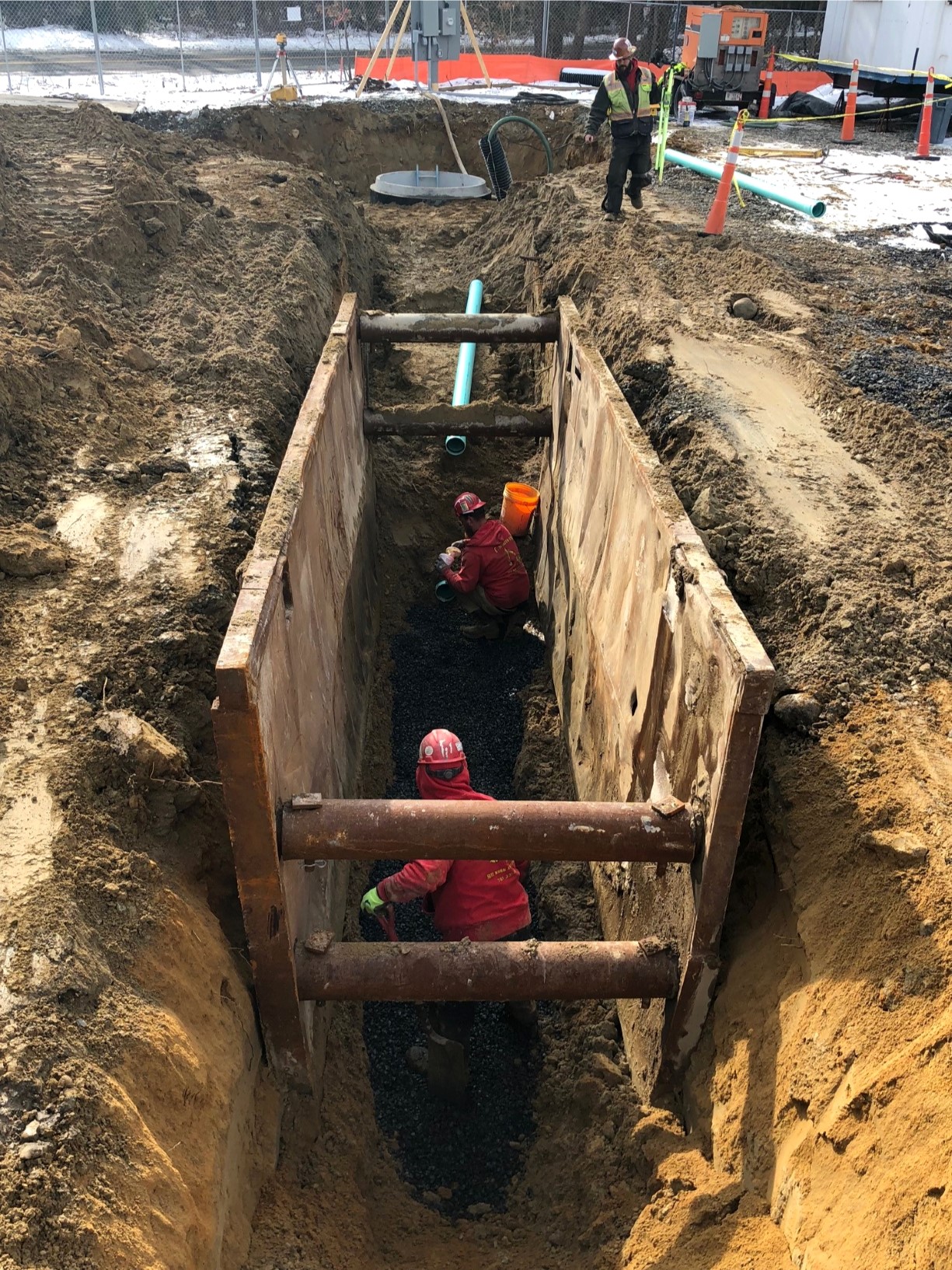 CONDYNE MODERNIZES SEWER PUMP STATION AT NORTON COMMERCE CENTER
Norton, Ma January 30, 2018 – Condyne Property Management, LLC announced that the Norton Commerce Center will receive improvements to the existing sewer pump station. The current station serves all nine properties throughout the business center and four adjacent properties on South Washington Street in Norton, Massachusetts. The decision to modernize the sewer pump station required careful engineering and planning that was provided by Condyne Engineering Group (CEG) who contracted and collaborated with Pride Environmental & Construction, Inc. to complete the work.
The Norton Commerce Sewer Pump modernization will commence with the demolition of the existing pumps and accessories; ductile iron pipe, fittings, and valves; and the main electrical power panel. The pump station and valve pit will then be re-piped utilizing two-check valves with two-gate valves. In addition, two stainless steel slide rail systems and lifting chains will be installed in the pump station. The improvements will also include a 30 KW natural gas generator for back-up, all new electrical components as well as an emergency alarm, notification, and communications system that directs to the operator. The fence will be expanded around the perimeter, and all necessary site grading and gravel access to the pump station will be performed. The new and improved sewer pump station will be able to handle 125,000 gallons per day.
Norton Commerce Center is located off Exit 9 on Route 495.