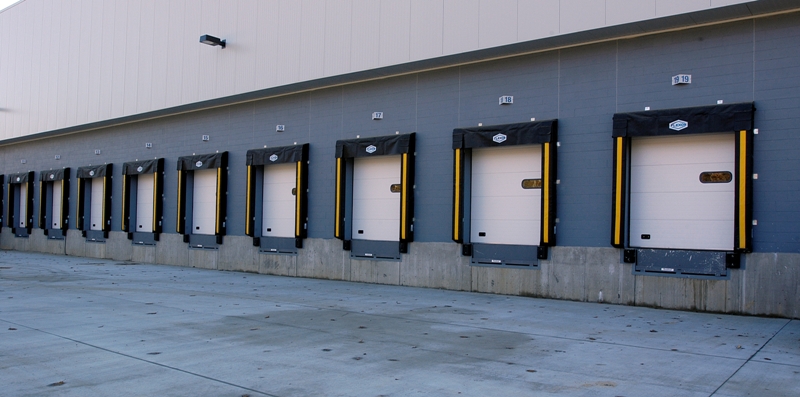 Specializing in Cold Storage Warehouse Facilities
Today's food storage and distribution centers feature more complexity than ever before. All building systems must seamlessly work together to support your cold storage facility. Therefore, it only makes sense to coordinate the design of each major building system with a holistic design.  A design that uses best-value solutions that result in cost savings.
With origins dating back to 1986, in the construction of cold storage space, we thought we would share these important considerations when developing a cold storage warehouse.
Refrigeration Systems and Computerized Software
The lifeblood of a cold storage facility is its' HVAC system. At Condyne Capital Partners, LLC and Polar Design Build, we emphasize the importance of supporting infrastructure for an efficient cooling system, during the design phase. Poorly-insulated cold storage warehouses bleed cold air – resulting in refrigeration systems working harder than normal. Poorly designed systems also place a bigger strain on the electrical grid – resulting in increased utility costs.
Factors we consider when installing our refrigeration systems include, but are not limited to:
Optimal placement of cold air distribution and piping, to ensure efficiency.
Reduction of cooling output with insulation properly designed in accordance with a building structure. We recommend steel construction with metal insulated panels and thermal breaks, for expansion and contraction.
Sensor controlled software capable of measuring peak/off-peak output requirements for electrical savings.
Polyurethane foam insulation with a high R-value. (Resistance to temperature transfer.)
Flooring
Flooring must be able to withstand -20 Fahrenheit temperatures, be easy to clean for hygiene, and tolerate heavy equipment. Not all concrete floors are created equal and using the wrong design can lead to trouble and unnecessary expense. With our knowledge and experience, you will get the best possible concrete floor system to meet your cold storage warehousing needs.
heat loads
energy management systems
racking configurations
The following considerations are taken when custom designing cold storage facility floors:
Foundational and floor concrete must be able to handle the ensuing increased load relative to square footage. Freezer slabs require 1) the strength to support the stored product and the equipment that will work in the facility, 2) a layer of insulation to help retain the refrigerated energy, and 3) a layer to help prevent frost.
The formulation (and therefore the cost) of floor concrete may differ in cold storage warehouse spaces that feature floor heating systems.
Sensor Controlled LED Lighting
Equally important to refrigeration system design and installation is to have sensor-controlled LED lighting to increase energy savings, efficiency, and operational insight. Temperatures in cold stores range from 0 to 15 degrees while freezing rooms can go as low as -40 degrees Celsius. Therefore, lamps, operating gear, and luminaires need to meet higher requirements for operating conditions.
Adjustable Light Level Sensitivity Settings – Ambient light setting automatically adjusts itself and controls when lights turn On/Off, depending on sufficient natural light present.
Safeguard product quality and production integrity through automatic environmental monitoring.
High-Speed Impactable Freezer and Insulated Overhead Doors
Rapid open/close technology to minimize door icing and temperature fluctuations. An added benefit of maintaining ideal temperatures is that it promotes cleanliness by inhibiting bacteria growth.
Installation of cold storage doors and loading dock doors for better insulation and tighter seals.
Vertical Dock Levelers
Refrigeration docks to help maintain the cold chain for product integrity and reduce condensation in the air.
In summary, distribution centers must balance space maximization (storage and functions) with workflows and circulation paths for workers and trucks or robotic equipment. This involves dedicated planning and a thorough understanding of prioritization of needs and allocation of space in your facility.
Contact Condyne Capital Partners, LLC today to learn more about our innovative space allocation and structural solutions to accommodate the build-out of an effective cold storage facility.