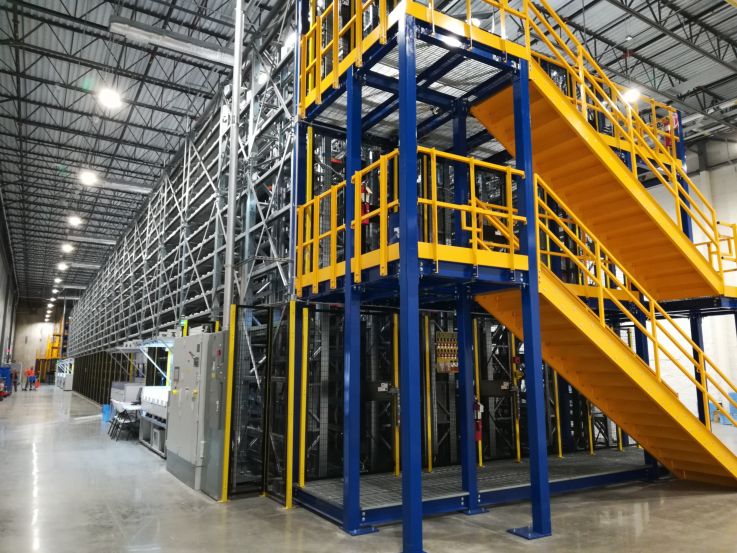 Alert Innovation, INC Expands by 14K Feet
Condyne announced on behalf of BT37 Business Park that it has executed a short-term lease with Alert Innovation, INC  at 101 Billerica Avenue, Building 5, Tewksbury, MA. Alert Innovation, Inc will be expanding its current offices by more than 14,000 ft for additional office/flex space to accommodate their growth.
In 2013, inventor John Lert founded Alert Corporation, later renamed to Alert Innovation, Inc., and began working with co-inventor and business partner Bill Fosnight. Together, they invented  Alphabot® Automated Storage and Retrieval System (ASRS) and Automated Each-Picking System (AEPS). Alphabot® technology makes possible a new type of supermarket; featuring automated-service rather than self-service, which we believe will become the next paradigm in food retailing. In 2016, they secured start-up funding for Alert Innovation and built a team that has now made their vision of Alphabot® a reality.
BT37 Business Park is owned by WEST-CDYN Venture, LLC, Westport Capital Partners, and Condyne Capital Partners. BT37 is a six-building master-planned office/flex park located at 101 Billerica Avenue in Billerica and Tewksbury, Massachusetts. BT37 is conveniently located approximately 30 miles north of Boston in the heart of the I-495 North Corridor, directly alongside I-495 (Exit 37) and less than 2 miles from the I-495/Route 3 Interchange.