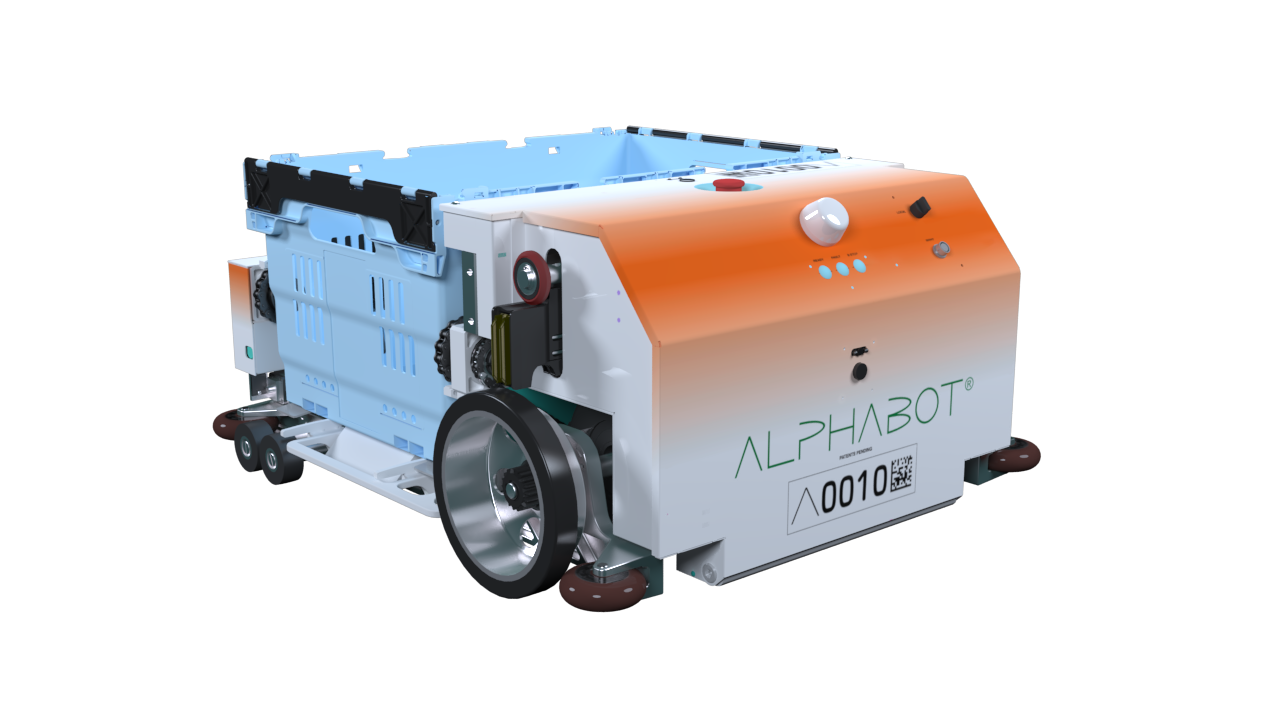 Alert Innovation Alphabot Helping Walmart Stay Ahead of the Curve
Condyne Capital Partners, LLC is thrilled to see the success of our tenants. Therefore, we will be sharing featured tenant stories throughout the year to help celebrate milestones and achievements. Our first installment showcases Alert Innovation.
SALEM, N.H. – Walmart has teamed up with Alert Innovation, a robotics and industrial automation start-up in North Billerica, MA, and constructed a 20,000 square foot micro-fulfillment center behind it's Salem, NH Super Center. After a year of testing, Walmart is launching the automation to more Super Centers to make online grocery pickup service faster and more efficient.
Meet Alphabot
A mechanized system with the ability to transform itself from a mobile robot, operating in horizontal dimensions, into a vertical lift. The Alphabot can move itself and its payload to any storage or workstation elevation, and then resume side to side operation at that new elevation. This unique capability is what makes Alphabot the most cost-effective, reliable, and space-efficient goods-to-picker technology ever created.
Alphabot's robotic carts quickly retrieve items and deliver them to employees at a picking station, who then pack and deliver the order to customers' cars in the parking lot. Retailers call the process micro-fulfillment, and some analysts say it's the most promising technology to hit food retail in years.
"With Alphabot, Our Associates Should Be Able To Put Even More Focus On Helping The Customer."
Brian Roth, senior manager of pickup automation and digital operations for Walmart U.S.
Online Grocery Ordering, The Next Big Thing
"This is going to be a transformative impact for Walmart's supply chain," said Brian Roth, Walmart's senior manager of pickup automation and digital operations. "Alphabot is streamlining the order process, allowing associates to do their jobs with greater speed and efficiency." By increasing fulfillment speeds, this technology creates convenience for the consumer, allowing them to place orders closer to pickup time, and reducing wait time when picking up.
Alphabot is a hit with mothers. Working mothers are grateful for the time-savings; Mothers with young children are thrilled because the kids stay buckled in their seats.
See The Alphabot in Action
Novastore, the Automated Supermarket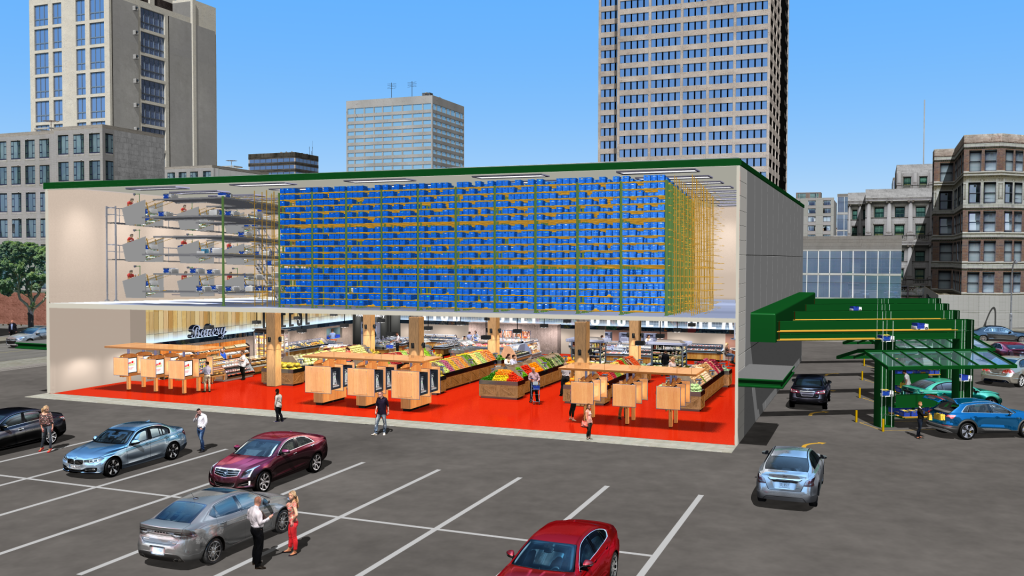 Alert Innovation is using Alphabot automation to launch the first automated supermarket. "The unique importance of Alphabot is that it makes possible, a new type of supermarket. This first of its kind supermarket will feature automated-service rather than self-service," says John Lert, Founder and CEO of Alert Innovation. "We are calling it Novastore. The entire center store is replaced with an Alphabot micro-fulfillment center that can pick ambient, chill and frozen grocery orders in minutes. The fresh market remains primarily self-service because most customers prefer to pick their own produce, meats, seafood, flowers, etc. We believe this will displace self-service to become the dominant paradigm in food retail," Mr. Lert explained. 
Here at Condyne, we are proud of the success of Alert Innovation and look forward to seeing what advances and new applications of technology they continue to roll out.
Resources
Bloomberg.com | By Matthew Boyle January 8, 2020, 11:08 AM EST
CorporateWalmart.com | By TJ Stallbaumer Jan. 8, 2020
PJ Stafford, VP Sales and Marketing | Alert Innovation