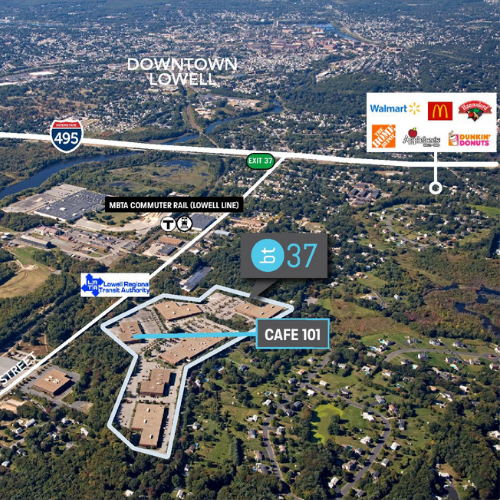 Condyne Executes Lease Renewal with Weston Solutions, Inc.
August 1, 2020 (Braintree MA) – Condyne Capital Partners, LLC announced that it has extended its lease with Weston Solutions Inc located in their BT-37 Industrial Park, Billerica MA.
With 25 offices nationwide, Weston is a premier provider of environmental and infrastructure support services serving federal, state and local government, and industrial, utility, and commercial clients.
"Weston Solutions Inc has been a long-standing tenant at BT-37. We look forward to their long term success and are happy to continue providing them with top-rated property management services," said Jeff O'Neill, President & Principal at Condyne Capital Partners, LLC.
BT-37 is a six building master-planned office/flex park located at 101 Billerica Avenue in Billerica and Tewksbury, Massachusetts. The park offers 448,707 SF across 44 acres, located approximately 30 miles north of Boston in the heart of the I-495 North Corridor, directly alongside I-495 (Exit 37) and less than 2 miles from the I-495/Route 3 Interchange. Employers can recruit high skilled labor from the surrounding towns and urban centers and provide access to the workplace via public transportation operated by the MBTA and LRTA.
Located in Braintree, MA, Condyne Capital Partners, LLC is a fully integrated real estate development firm providing a single source for all development needs in the New England market; including consultation, design, engineering, construction, and property management. Condyne develops, acquires, and invests in modern multi-tenanted industrial real estate assets. Over the past ten years, Condyne and affiliated entities have acquired and developed in excess of 20 million square feet and invested in excess of $650 million of investment capital.
To learn more about this property, or other Condyne properties, please do not hesitate to contact Tom Nealon at 781-552-4204.